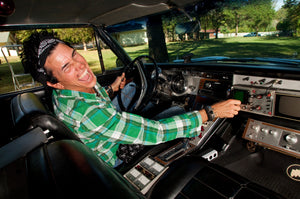 The Art of Jeff Worley
Jeff Worley, guitarist and founding member of the rock band, Jackyl has put in over 25 years on the road as a professional musician. Along with selling millions of records he and his band also hold two Guinness World Records and have been featured on two television shows, TruTV's, "Full Throttle Saloon" and Adult Swim's, "Squidbillies". Jeff made his firs foray into the world of writing, chronicling some of his craziest endeavors and experiences. Now presenting the world with another one of his passions; painting.

"Don't be expecting hills, mountains, and portraits. I believe art can be anything. When I sit in front of a blank canvas, I start pulling my art straight from my brain". Read more here.
RICHARD WORLEY, descendant and the original Worley the Pirate
? - 1719, was an English pirate who was active in the Caribbean Sea and on the East coast (South Carolina) of the American  colonies during the early 18th century. He is credited as one of the earliest pirates to fly a version of the skull and cross bones pirate flag. Now you know.